How to Bring in New Customers When Business is Slow: 6 Tips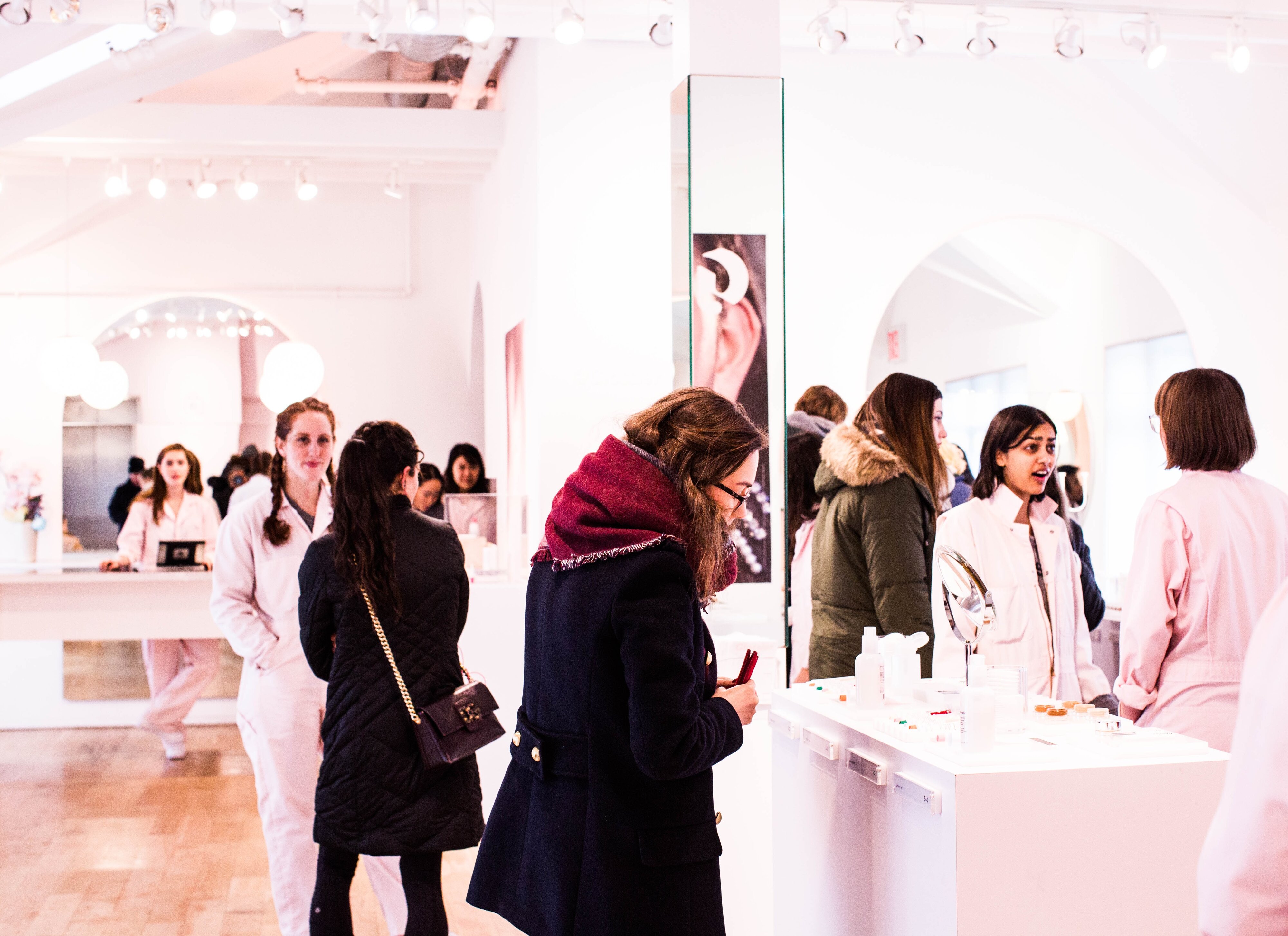 It can be tough when business is slow and you're not seeing new customers coming in the door. It's easy to feel discouraged and wonder what you're doing wrong. But don't worry, we're here to help! In this blog post, we'll analyze why new customers might be hard to come by and suggest a strategy for how to bring them in.
Why Aren't New Customers Coming In?
There could be a number of reasons why your small business is slow and new customers are not coming in. Here are five possible explanations:
Your product or service might not be meeting a need that people have. If you're not sure what needs your product or service meets, do some market research or ask your current customers how they use your product or service.
You're not offering anything unique. If you're not offering anything unique, people will be less likely to buy from you. Make sure you stand out from the competition by offering a unique product or service.
People don't know you exist! Make sure you're doing some marketing and advertising to let people know about your business. You can also try new marketing channels or strategies to reach new audiences.
You're not reaching your target market. If you're wasting your advertising money because your ads aren't reaching the appropriate target audience, that's bad news. You won't appeal to new consumers if your advertising isn't tailored to the correct people. Make sure you know your target market and design your advertising accordingly.
You're not providing good customer service. If you don't provide good customer service, people will be less likely to do business with you. Make sure you answer emails and phone calls promptly, resolve complaints quickly, and deliver on your promises.
Your pricing is too high for the value you're offering.Make sure your prices are competitive and that you're offering a good value for the money. Take a look at your pricing and see if there's room to lower it. You might also want to consider adding new features or services that customers are willing to pay more for.
Your website is outdated. If your website is outdated, people will be less likely to visit it. Make sure your website looks professional and is easy to navigate.
If you're having trouble bringing in new customers, don't despair! By taking a look at your product, marketing, and pricing, you can figure out what the problem is and take steps to fix it. In no time, you'll be seeing new customers coming through your door.
Rediscover Your Target Audience
If you're a small company owner, and your sales aren't increasing, it's time to reconsider your marketing approach. You've most likely conducted market research and identified your target audience when you first began your business. However, things change over time, including your product. If you don't have enough consumers, it may be worth revisiting the characteristics of your target audience and reconnecting with them.
Make sure you know your target audience before you begin marketing to them:
Who are they?
What do they want?
What are their interests?
What are their needs?
Where do they hang out?
What blogs do they read?
What websites do they visit?
Once you have a good understanding of who they are, you can start to create content and messaging that resonates with them.
Do some market research to find out where your target audience is hanging out online and offline. There are a number of great online resources that can help you learn more about your target audience. For example, Google AdWords offers free tools like the Demographic Report and the Interests Report that show you information like the age, gender, and interests of people who have visited your website.
Other online resources include social media sites like Facebook and LinkedIn. You can also connect with customers by meeting them in person or through a phone interview. This way, you can get to know them on a personal level and understand their needs better. Usually, 12—15 conversations are enough to understand the basic behavior patterns of clients.
Use customer feedback. Another great way to learn more about your target audience is by soliciting feedback from your current customers. Ask them what drew them to your business, what type of products or services they're interested in, and where they would like to see you expand. This feedback can help you create a more detailed profile of your target audience and give you ideas for future marketing campaigns.
Reconsider Your Marketing Efforts
When your business is slow, evaluate your marketing efforts to attract new consumers. Here are a few tips to follow:
Review your online presence. Are you easy to find online? Is your website optimized for search engines? Are you listed in business directories? Make sure potential customers can find you when they are searching for businesses like yours online.

For example, when you list your company on Nicelocal, it's free and comes with a bunch of advantages. You can create your company card with all of your pertinent information like pricing, address and contact details, photos of past work, as well as any current promotions. People thinking about using your services can read reviews from actual clients to help them make a decision.
Refresh your website and social media pages. Make sure that your website is updated and user-friendly, and that your branding is consistent across all platforms. This will help potential customers trust you and be more likely to do business with you.

Platforms like Facebook, Twitter, and LinkedIn offer great ways to connect with potential customers. Are your social media profiles active and engaging? Try posting more often and using relevant hashtags to reach a wider audience.
Increase your online visibility. Think about ways to get your business in front of more people online. Can you write guest posts for relevant websites? Can you start a blog or podcast? Can you run ads on relevant websites or social media platforms?
Run paid advertising campaigns. If you don't do any advertising, now is the time to start getting visible with new clients. Paid advertising can be a great way to get in front of your target audience quickly and easily. Make sure your advertising is up-to-date and accurately reflects what you currently offer. Potential customers may be discouraged if they feel like they're not getting the most current information.
Evaluate your spending and targeting. Examine whether you're putting all of your advertising money to good use and whether you've been able to reach your target audience.
Get creative! Sometimes the best way to reach new customers is to think outside the box. Can you organize an event or promotion specifically for your target market? Can you partner with another business to reach a new audience? There are many ways to get your business in front of new clients, so be creative and experiment until you find what works best for you.
Collect Feedback From Customers
When business is slow, it's essential to take a step back and assess what's going wrong. A big part of that is finding out what customers think about your company. Are they happy with the products or services you offer? Are they getting the results they expected? Gathering feedback from customers is one of the most crucial things you can do when trying to bring in new clients.
If people are unhappy with your company, they're not going to stick around long. They'll go somewhere else where they can get what they need. And if people are happy with your company, they'll be more likely to refer their friends and family. Word-of-mouth is one of the best forms of marketing there is, so it's important to make sure your customers are happy with what you're offering.
Taking the time to listen to feedback and make changes based on that feedback can help improve your business and attract new customers. It shows that you're willing to go above and beyond for your customers and that you care about their experience. So, if the business is slow, make sure you focus on collecting feedback from customers and using that information to improve your business.
Check now to see whether there are any unanswered customer reviews on Nicelocal.
Improve Your Service and Adjust Your Pricing
Evaluate your business if you're losing regulars and not seeing many new customers. It may be due to a decline in quality. If so, work on improving your product or service. Another possibility is insufficient customer service. Assess your standards for service and invest in either training current staff or hiring new employees.
Feedback from customers is useful for understanding areas of your business that may need improvement. If you receive negative reviews, try to see if there are any patterns or common themes. Always take the time to respond to both positive and negative feedback so that you can learn more about what your customers want and show them that you're willing to make changes based on their input.
Inadequate pricing is another reason potential customers will choose a competitor over you. When your prices are too low in comparison to others in your industry, it gives the sense that you don't value quality. On the other hand, if they're priced too high and do not offer enough value, people will shop around for a better deal. Find that happy medium where your products or services are affordable but also representative of their worth. By taking all of these factors into account, business owners can adjust their prices in a way that best suits their needs.
Introduce Special Offers
Introducing special offers and incentives is a great way to bring in new customers quickly when you don't have enough clients. This is because it encourages people to try out your business, which can lead to them becoming regular customers. Additionally, it helps you to build a relationship with potential clients and shows that you value their business.
There are a few things to keep in mind when creating incentives for your business:
It's important that the promotion or incentive is relevant to your target market and that the terms and conditions are clear. Otherwise, you may end up losing money rather than making new customers.
Make sure that the offer is worth it for the customer. They should be getting something valuable in return for spending their money with you. Additionally, make sure that the offer is something that your business can actually afford to give away. It's important not to go into debt just to attract new customers.
Finally, make sure that the offer is clearly communicated on your website or advertising materials.If people don't know about it, they won't be able to take advantage of it! Don't forget to update your Nicelocal page with current promotions.
Stay Positive and Keep Working Hard!
Slow times are not always indicative of future success, but by keeping your head down and focusing on your goals, you can make things happen. This is an excellent moment to devote time and resources to enhancing the quality of your services, increasing brand recognition, and developing strong and long-term customer connections. Hang on, though, and your efforts will be rewarded soon with new clients at your doorstep.
So there you have it, 6 tips to help bring in new customers when business is slow. We hope you found this helpful and that you're able to put some of these into practice. As always, we love hearing from our readers so be sure to let us know in the comments below how things are going for you.