How to Effectively Manage Your Online Reputation: 5 Tips for Business Owners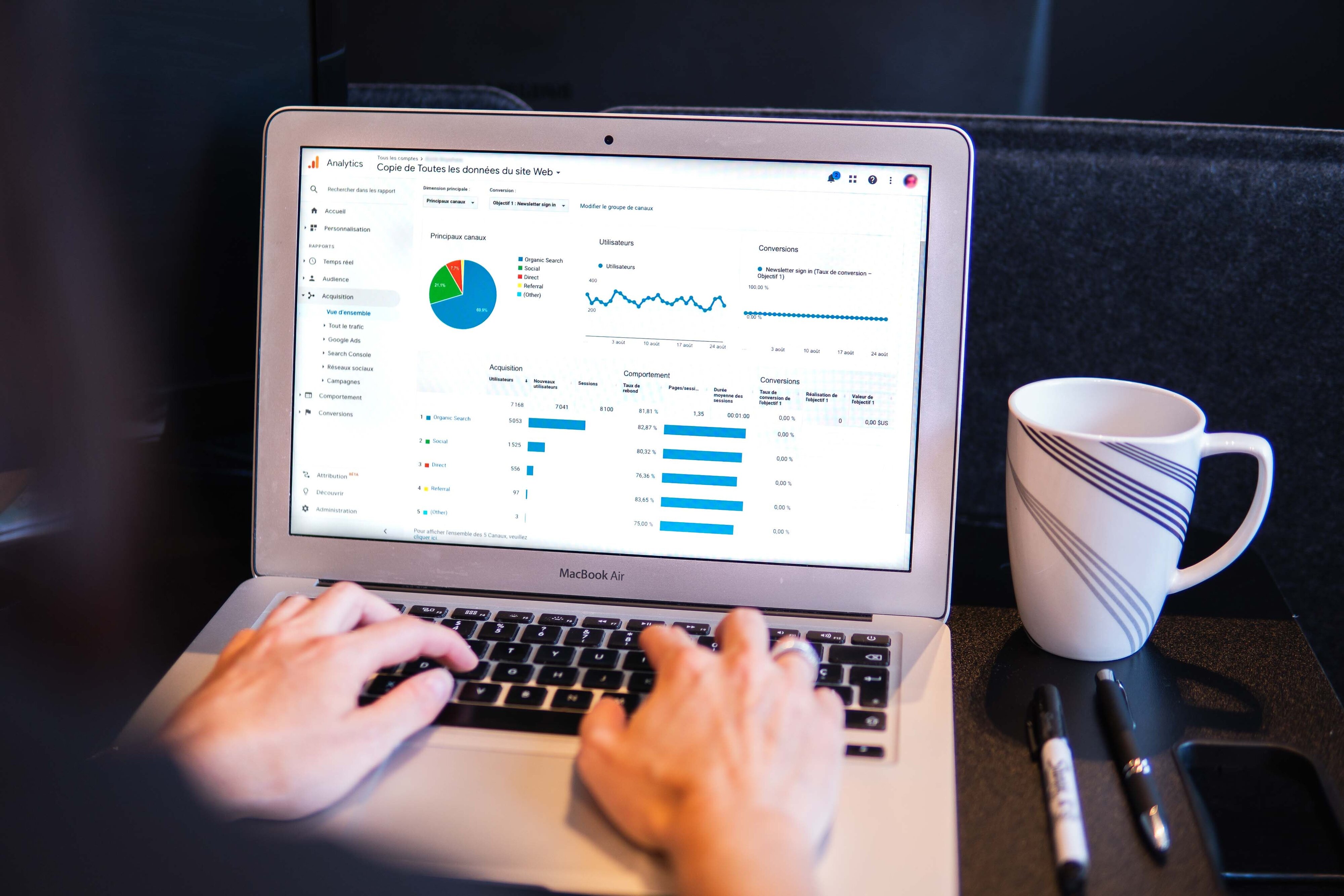 As a business owner, you know that online reviews can make or break your company. In fact, a recent study showed that 85% of consumers consult online reviews before making a purchase. That's why it's so important to manage your online reputation effectively. In this blog post, we will discuss five tips for doing just that!
Why Online Reputation Matters For Your Business
A business's online reputation is formed through the interactions it has with customers and clients, as well as the online presence it cultivates.It's the sum of all the articles, blog posts, comments, and reviews that are out there on the internet — and it can be a make-or-break factor in whether or not someone decides to do business with you.
With big businesses, there's always going to be some negative press out there — small businesses especially need to be aware of their online reputation and take steps to manage it. A negative online reputation can result in lost customers and decreased revenue, while a positive online reputation can help a business attract new customers and grow.
The good news is, that there are lots of ways to do this, such as by responding to customer reviews and messages, promoting positive content about the business, and monitoring what is said about the business online. By taking these steps, businesses can make sure that their online reputation reflects the quality of their products and services.
Let's take a closer look at what you can actually do to preserve the online reputation of your company.
List Your Business on Major Online Directories
It is important to list your small business in all popular online business directories such as Google My Business and Nicelocal in order to manage the online reputation of your business. Here are some reasons why:
First, you can ensure that your business is visible and easily found by potential customers online. When customers are looking for a business like yours, they will likely search for it on Google or one of the other popular online business directories. If your business isn't listed, you could be losing out on potential customers.
Second, online business directories are a great way to manage the online reputation of your business. By creating and updating your profile on these directories, you can ensure that your information is accurate and up-to-date. These directories can help you track and monitor your online reputation, including any reviews or feedback from customers. This can help you avoid any negative publicity that may occur online.

Customer feedback is essential to the growth of your small business, so don't forget to ask your customers for their thoughts and opinions. You can do this by asking them to leave reviews on review sites, social networks, or in any other way that they feel comfortable with. Did you know that there may be unanswered reviews on Nicelocal waiting for you to respond? Check now to see.
Third, online business directories are a valuable resource for potential customers. They provide information about businesses that can help people make informed decisions about where to spend their money. Managing your business's online presence through directories can help you achieve better search engine rankings, which can result in more traffic and leads for your business.
Fourth, it helps to improve your business's online presence and credibility by building backlinks from these directories to your website. When people see that your business is listed in authoritative sources like Google My Business and Nicelocal, they will be more likely to do business with you.
Finally, online directories are a great way to connect with other businesses. By joining industry-specific directories, you can build relationships with other businesses in your industry and create partnerships that could benefit your company.
Respond to Online Reviews, Both Good and Bad
As a small business owner, it is important to remember that your online reputation is always on display. Potential and current customers are always looking at online reviews to see what others have had to say about your business. This is why it is crucial to respond to all customer reviews, both good and bad.
If you ignore negative reviews, they can tarnish your online reputation and dissuade potential customers from doing business with you. However, if you respond to them in a professional and polite manner, you can often turn those negative reviews into positives. Customers will appreciate the fact that you took the time to address their concerns, and they may even revise their reviews after seeing your response.
On the other hand, if you respond positively to all the positive reviews, it can help create a strong online reputation for your business. Potential customers will see that you have a lot of happy customers, and this will encourage them to do business with you.
By replying to positive feedback, you're not only inviting customers back but also advertising new products. For example, if someone leaves a review praising a manicure from one of your technicians, use this opportunity to mention any recent changes or additions to your business. This could be introducing a new brand of nail polish, expanding your price list with different types of manicures offered, or even starting a 4-handed service that saves time.
Overall, responding to customer reviews is a great way to manage your online reputation. It shows that you care about your customers and their experience with your business. It also helps build trust between you and your customers, which can lead to more sales and referrals in the future.
Track Your Online Footprint
When it comes to your business, having a strong online presence is key. This means creating profiles for your business on social media and other sites, so you can manage the online reputation of your business. It's important to claim your online presence because if you don't, someone else might do it for you — and you might not like what they say about your business.
By creating profiles for your business on social media and other sites, you can control the narrative around your company. Many small businesses don't realize the importance of monitoring their social footprint. By not monitoring online conversations, you could be missing out on valuable customer feedback, and worse, leaving your business open to negative comments and reviews. Here are three reasons why it's important to monitor the social media activity of your small business:
To stay on top of what people are saying about your business online – Good or bad.Keeping track of what is being said allows you to address any negative comments head-on, and show customers that you care about their experience.
To find new customers and followers – The more active your social media profiles are, the more likely people are to find and follow you. And, the more followers you have, the more credible your business appears to potential customers.
To measure the success of your marketing efforts – By tracking how many people are interacting with your social media posts (liking, commenting, sharing), you can gauge the effectiveness of your marketing campaigns and make necessary adjustments.
Seek Support From Your Community
Creating a community around your small business is a great way to manage your online reputation, and it can also help to create a strong base of support for your business.
This community can be made up of customers, employees, or even partners. They can help to create a positive image for your business, and they can also help to answer questions from potential customers. This community can also be a great place for feedback and for getting ideas about what people want from your business.
Read more about how to build a loyal community around your business
When you have a loyal following, it helps to create trust with new customers. They see that other people believe in your company and what you stand for, so they are more likely to do the same. Additionally, a supportive community can help spread the word about your business and what you have to offer. This can result in more website visits, social media shares, and ultimately, sales. By fostering a community of brand advocates, you are taking an important step in protecting and growing your online reputation.
Be Open About Your Values and Goals
It is essential to be clear and honest about your business's goals and values in order to manage your online reputation. Your customers will be more likely to trust you if they know what your goals are and what you stand for. If you are not transparent about your goals, people may think you are trying to hide something or that you are not reputable.
When a small business declares its values and goals to its customers, it is telling them that it is a principled company that believes in doing things the right way. This can be a powerful message that attracts customers who care about the same things.
When customers know what a company stands for, they are more likely to recommend it to others and return in the future. Additionally, being transparent about your business also allows you to focus on your core values, which can help you stay competitive in the marketplace. By communicating openly with your customers, you can build a better relationship with them and create a more successful business.
Managing your online reputation can be a daunting task, but it's important to remember that it is an ongoing process. These five tips should help you get started on the right foot and keep you on track as you work to protect and improve your online presence. Have you tried any of these techniques? Let us know in the comments below.