How to Grow a Small Business with the Help of a Loyal Community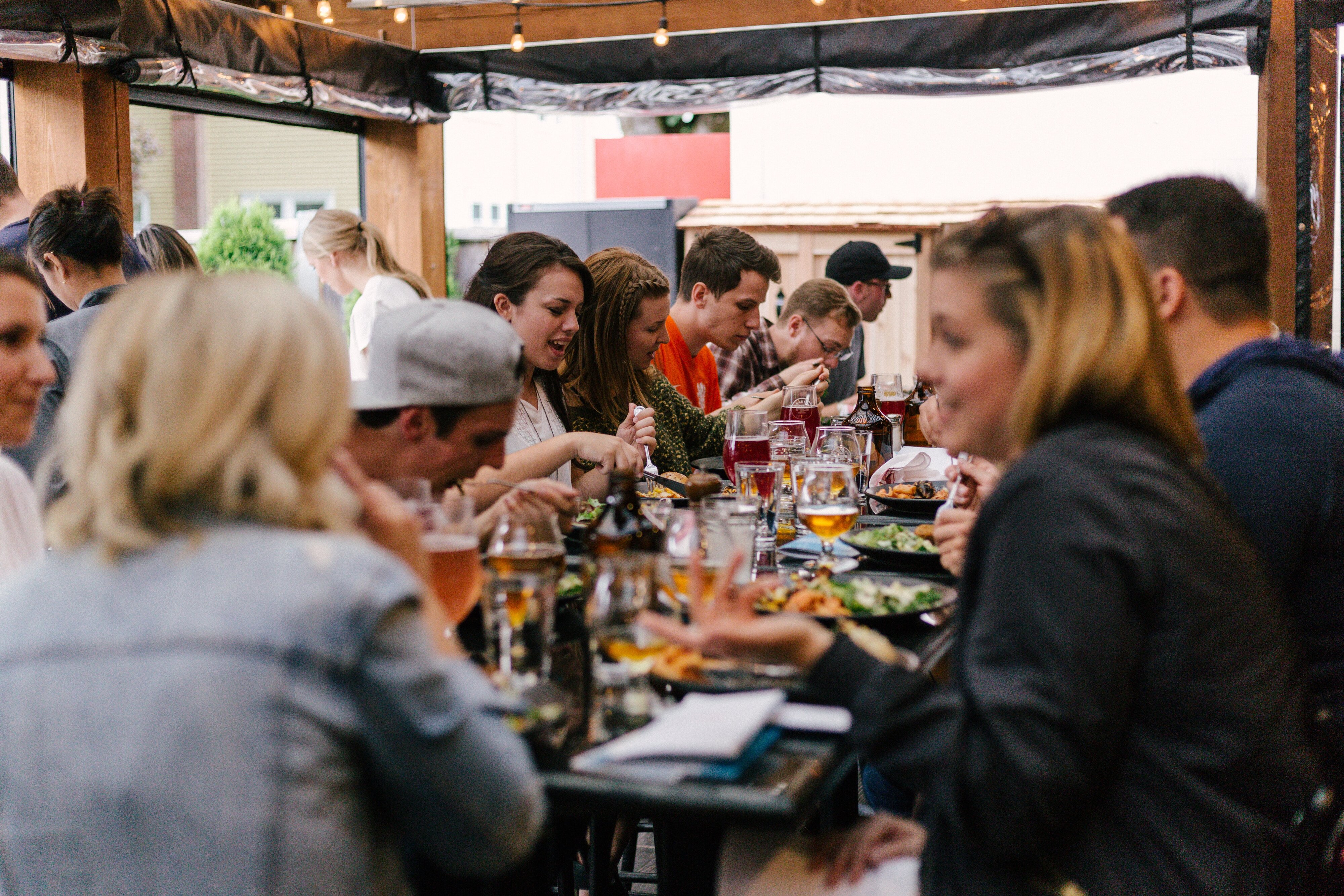 A loyal community is one of the most valuable assets a small business can have. When your customers are loyal, they are more likely to stick with you through thick and thin. They will also be more likely to recommend you to their friends and family. In this blog post, we will discuss how to build a loyal community around your business and how to use that community to help grow your business!
What is a Community?
A community is a group of people who share common interests and values and come together to interact and support each other. Members of a community offer support and encouragement to one another, and they are quick to lend a helping hand when needed. Today, communities can exist both physically and virtually, on numerous online platforms and social networks.
A key element of a local community is that its members live in close proximity to one another. This way, they can share the same values, work together to solve common problems and care about the development and prosperity of their territory. Some examples of local communities are a small town, a neighborhood, or a suburb.
Local communities can interact with local businesses in different ways. They can patronize local businesses, support local initiatives, and work with the local government to create an environment that is conducive to business growth.
Many small businesses are turning to virtual communities of customers to build loyalty and create a base of evangelists for their products and services. In a virtual community, customers are brought together online to discuss topics related to the business, share ideas, and offer feedback. This allows businesses to connect with their customers on a deeper level, fostering trust and loyalty.
Why Loyal Communities are Beneficial For Small Businesses?
Creating a loyal community around your small business can be a great way to engage customers and keep them coming back. When customers feel like they are part of a community, they are more likely to be loyal to the brand and recommend it to others. In addition, a strong community can provide essential resources, feedback, and word-of-mouth marketing that helps to promote new products or services. In short, a small business that nurtures a sense of community among its customers is more likely to thrive in the long run.
Loyal communities can be beneficial for local businesses in a few ways:
The community can act as a built-in customer base. This is especially true for small businesses, which may not have the resources to market their products or services nationally or even regionally. Having a supportive community can help these businesses thrive.
Developing community feeling among your customer base creates brand loyalty and repeat business. Customers are more likely to continue doing business with you and refer others to you if they feel a personal connection to your company.
Community building can lead to increased sales. Customers who feel like they are part of a community are more likely to make purchases, as they believe they are supporting a cause or group that they care about.
Community building can help you weather tough times. If your business hits a rough patch, customers who feel connected to you and your company will be more likely to stick by you and continue doing business with you.
In addition, local communities can be helpful for businesses in terms of networking opportunities. Businesses can develop relationships with other businesses in the community, as well as with customers and potential customers. These relationships can lead to business referrals, contract work, and more.
Finally, local communities can help businesses connect with their target markets. By understanding the needs and wants of the community, businesses can tailor their products and services to better meet those needs. This increased relevance and connection to the community can help businesses attract new customers and retain current ones.
Investing in community building is good for both you and your customers, so start working on developing those relationships today. It's important to make sure the community is active and engaging, with plenty of content that interests members.
How Do I Build a Loyal Community Around my Small Business?
A loyal community can provide support, feedback, and referrals that are essential to the success of any small business. So how can small business owners build a loyal community? Here are some tips.
Define a theme of your community. If you want to build a community of customers who are devoted to your small business, you need to start by understanding what makes you unique. Choose a topic for the community that will engage participants and that you have enough knowledge about to be the authority on the subject.

Your niche is likely to be prompted by your small business theme. A pet grooming salon, for example, may build a devoted following of pet owners. You can assist members of the community share knowledge, organizing dog and cat shows, giving lectures, and hosting beauty days for pets.
Come up with a strategy. A successful community strategy for a small business must be tailored to the specific needs of that business. Every small business is different and will require a different approach in order to build a successful community following. In order to create a successful community strategy, it's important to first identify what your goals are. What do you hope to accomplish with your community?
Choose your platform. Small business owners should carefully consider the platform they choose to engage with their loyal community of customers. It is important to think about what type of platform will be the most effective in reaching and engaging this audience.

For example, a small business owner may want to consider creating a Facebook page or an Instagram profile to connect with their customers. This would allow the business to share updates, specials, and photos.

Another option would be to use a website to engage customers. This could include a blog where the business owner can share their thoughts and experiences or a forum where customers can discuss topics related to the business. Whichever platform is chosen, it is important to make sure that it is used effectively to reach and engage the target audience.

Whatever platform you choose, it's important to be consistent with your messaging. Your followers will quickly lose interest if they don't feel like they're getting something valuable from following you. Make sure all of your content is high quality, and that you're constantly engaging with your audience.
Go offline if possible. Small business owners can create a loyal community of customers through a variety of offline activities. One way is by hosting events and workshops that are open to the public. This allows customers to learn more about the business, meet the owner or staff, and build a relationship with the brand.

For example, a beauty salon can host a makeup workshop or a day of free consultations on hair coloring. This would allow customers to learn how to do their own makeup, and it would also give the salon an opportunity to promote its products and services.
Team up with other local businesses. Another idea could be partnering with another local business for a joint event – for example, a collaboration between a hair salon and a local coffee shop where customers can get discounts at both businesses on the same day. Whatever the event, it's important to make it personalized and special for the community you're targeting.

You can advertise for each other to help promote business — put flyers from small businesses in your establishment, and they will do the same for you. That way, their customers become yours and vice versa.
Contribute to your local community. Small business owners can also get involved in their local community by sponsoring events or donating to charities. This helps to build goodwill and positive associations with the brand.

A great way to engage with your community is by hosting a charity event. This could involve asking customers to donate money or products to a local charity, or even hosting a special day where all of the proceeds from services booked go to a good cause.
Reward loyalty. Another way to build a community is by providing exclusive discounts or perks to customers who have been loyal for a certain amount of time. This rewards customers for their loyalty and encourages them to continue patronizing the business.
Finally, be patient! Building a successful community takes time and effort, but it's well worth it in the end. Keep working at it, and eventually, you'll see the results you're looking for.
Developing a strong loyal community is essential for the success of any small business. By engaging in the activities listed above, small businesses can create a community of customers who are invested in their success and are more likely to refer others to their business.
It can be difficult to create a loyal community around your business, but it's definitely worth the effort. Not only will you see an increase in growth and sales, but you'll also have a group of people who are passionate about your company and are more than happy to help promote and support your brand. Have you had success creating a loyal community around your business? Let us know in the comments below!