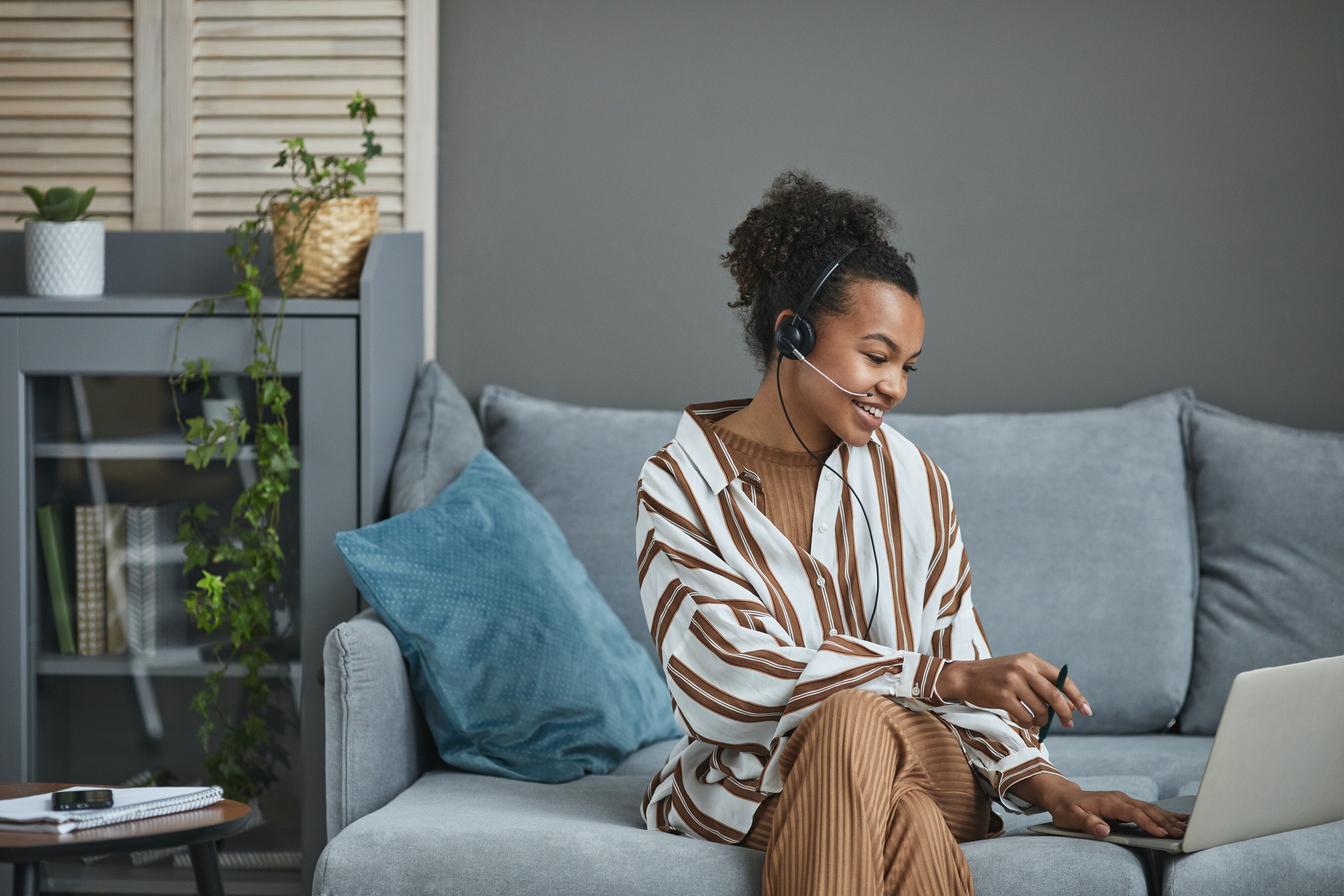 In order to keep and retain customers, your small business needs to put in a bit of extra effort. One way to do this is by using incoming calls. By making sure that your receptionist is well-trained and following a script, you can make the most of every call that comes in. In this blog post, we will discuss some tips on how to work with incoming calls in order to get the most out of your customer base.
Why You Should Work Better With Incoming Calls
Incoming calls are a boon for any small business. We can't possibly list enough reasons why you should enhance your company's call-answering performance. Here are just a few:
It is a great opportunity for a business to convert a potential customer into a real one. When someone calls your business, they are already interested in what you have to offer and are taking the time to learn more about your company. This is an opportunity for you to show them why your business is the best option for them and convert them into a customer.
The way you answer incoming calls is a chance to stand out from the competition. Many customers make inquiries and call the companies they are interested in before making a choice. If a customer's call is promptly answered by a friendly receptionist who thoroughly talks about your company's services, there is a good chance that the customer will choose your company over others.
They provide an opportunity to connect with potential customers. By answering these calls, the business can learn more about the caller's needs and determine if there is a potential for a sale. Additionally, taking incoming calls allows the business to build a relationship with the customer and potentially turn them into repeat customers.
Even if the caller doesn't book a service with you right now, they'll have your business in mind for the future. By providing excellent customer service already at the incoming call stage and answering any questions they may have, you can make sure that these potential customers leave your business with a positive impression and are more likely to become a customer in the future. The caller could also tell their friends and family about their experience, which might lead to free word-of-mouth advertising for your company.
Occasionally, despite all your efforts, not all callers become clients. Let's look at the most common reasons for this.
Why Callers Not Always Convert to Customers
Even if the first telephone contact goes well, it does not guarantee that a potential client will become your regular customer. Some causes of failure rely on external factors, but others can be changed to improve the chances of turning interest into a sale. Let's look at why callers don't always convert into customers.
Poor connection. One reason why a person may call your business and not become a customer is because of the poor phone connection. If the potential client can't hear you or you can't hear them, there's a good chance that they won't call back. When callers can't get through to you, they may take their business elsewhere. Many customers will simply give up if they can't reach you after a few tries, meaning you may be losing out on potential sales. If the potential client can't get through to your business, they'll most likely look for another option. Therefore, it is important to give the receptionist or call center employee clear instructions in case of a bad phone connection.
You do not provide a service the caller is looking for. For example, a customer would like to receive a specific type of massage that isn't one of your salon's services. If you don't have what a potential customer is looking for, try to offer them an alternative that you do have.

Gathering information on services that are in high demand and developing your product is crucial. If potential customers are regularly asking about a service that isn't yet on your business's list, it's worth considering adding it.
No time slot available. This happens when a customer wants to make an appointment with a particular specialist or to get a particularly popular service. For instance, people usually want their hair styled for Christmas and other holidays, while they opt for waxing more during the summer months.

It may also happen that none of the available time slots are suitable for the client. Whatever the reason may be, it's important to always be courteous and professional when speaking to potential customers and try to offer enough options.

If you take note of increased demand for services at certain times, this is an excellent way to bring in new business. For example, if during lunch there is always a high number of customers wanting manicures, it would be profitable to hire additional staff.
The caller was not convinced by your staff. In instances like this, the receptionist or call center employee may have been unable to persuade a possible client to visit you. For example, after being asked about costs, the receptionist simply recited them without offering to book the service and discuss perks. To deal with this issue, you must properly instruct receptionists or call center staff on how to use scripts and assist them with the material.
The offer does not live up to the customer's expectations. This can happen if you do not regularly update the information about your offers on Nicelocal and other online directories. For example, you may have neglected to upload the price list or forgotten to delete an expired offer from the page. Make certain that the content on your site is always up to date.
How to Improve Your Inbound Call Conversion Rate
An inbound call conversion rate is the percentage of calls that result in a sale or other desired outcome. For a small business, it is important to track this metric because it indicates how successful the business is at converting leads into customers.
Inbound call conversion rate is an area that should not be overlooked. Comparing yourself to strong competitors is an excellent method to measure how well your company is performing. It makes sense to reconsider your pricing and marketing strategies if your product falls behind in terms of price or other criteria compared to your rivals' offerings.
There are a number of additional ways to improve an inbound call conversion rate, including
Tracking the number of calls received and the number of sales made. This will help you identify which marketing campaigns are most effective at generating leads.
Making it easy for customers to contact you. This includes having a phone number prominently displayed on your website and providing customer support promptly. If you want to make things more convenient for potential customers, add an online reservation form or «call me back» button to your website. This way, they can easily request information or services even if it's outside of business hours.
Make a list of the most popular services in your company and ensure that you have enough time slots available for your clients to select from.
Make sure customers can easily purchase your products or services over the phone. This requires training your employees to be more sales-oriented, knowledgeable, and helpful.
Incoming call volume can be high, so it's essential to improve your small business's performance with incoming calls, including hiring the right people for the job, providing adequate training, and having well-functioning systems in place. This is an important one, so it's worth talking about it in more detail.
Help Your Receptionist to Handle Incoming Calls Better
When it comes to incoming calls, one of the most important jobs in a small business is the receptionist. This is because the receptionist is often the first point of contact for potential customers, and how they handle calls can determine whether or not a customer becomes an actual client. Additionally, the receptionist can help to keep and retain customers by providing excellent customer service. By being friendly and helpful, the receptionist can make sure that customers have a positive experience and are likely to return in the future.
Here are some of the most important rules for a successful receptionist when taking incoming calls:
Answer the phone within three rings
Be polite and professional to each caller
Maintain a positive attitude, even when dealing with difficult customers
Stay up-to-date on company policies and procedures
To improve receptionist effectiveness, ensure your business is easy to find online and in directories. Potential customers will often do a quick search online before deciding which business to call, so it's important that your business website comes up high in the search results. You should also make sure your business is listed in local directories so that potential customers can easily find your contact information. This means having a clear and concise list of services offered on your website, as well as easy-to-access contact information.
Help your receptionist to be prepared to answer any questions potential customers may have about your business. You can do so by taking a look at the most popular client inquiries and collecting typical responses. This will make it easier for the receptionist to navigate the situation.
Make sure your company offers a wide range of services that appeal to potential clients, as well as enough personnel and time slots. If you only offer one type of service, potential customers might not be interested in booking an appointment. If your company is understaffed, the receptionist's job becomes more difficult because appointments are harder to come by.
Finally, to help the receptionist handle incoming calls more efficiently, you could give them a bonus based on their inbound call conversion performance. The employee will be driven to advise the client well and persuade them to schedule an appointment.
Make a Working Script For Incoming Calls
A script can help the receptionist to better handle incoming calls by providing a guide on how to efficiently and effectively communicate with callers. Additionally, a script can help to ensure that all necessary information is obtained from the caller, which can help to improve the overall customer service experience.
For incoming calls, a basic script can look something like this:
Greeting. In this section, the client is looking for a greeting and the name of the company they are phoning to ensure that they got through to the right place. As a result, the receptionist may just say «Hi!» and identify your business. If you have multiple businesses in the same area, they should name the addresses as well.
Introduction. The receptionist introduces themselves and asks for the caller's name: «Hello, I am Jane, the receptionist. How may I address you?».
Understanding the customer's need. The receptionist should ask the caller how they can be of assistance and listen to the response carefully. Since the call is incoming, it's likely that the customer has questions that need to be answered.
Asking questions. Receptionists need to be skilled in asking clarifying questions because callers may not always know exactly what they want. The person calling could just want a recommendation, and if that's the case, you need to understand their needs thoroughly before offering any advice.
Suggesting a service. Suggest a suitable time for the client to make an appointment for a service they are interested in. If you don't have exactly what they are looking for, offer an alternative, if possible.
Collecting or updating contacts. After the client agrees to make an appointment, get their contact information. If you have it in your database already, check that it's current and if not, replace it with the new information.
Ending the conversation. Before ending the conversation, review the appointment details one last time with the caller. Make sure to repeat when and where their appointment is as well as what service they will be receiving. Then, ask if they have any additional questions before saying goodbye and wishing them a good day. Not all managers or business owners write detailed scripts for their employees. But teaching them how to deal with objections is definitely worthwhile.
Dealing With Objections From Callers
When a potential client calls your business, they most likely would like to get information and make an appointment. It's important that the receptionist dispels their doubts by being clear and concise in their responses. If the caller has any questions, the receptionist should be able to answer them in a way that makes the caller feel comfortable doing business with your company.
When a caller has an objection, the receptionist should be able to handle it in a way that reassures the caller and maintains their confidence in the business. The following are some common objections that callers might have, and how the receptionist can work with them:
«I don't have time to come in for an appointment.»
The receptionist can suggest alternative times when the caller might be available.
«I'm not sure if I can afford it.»
The receptionist can provide information about pricing, explain promotions or discounts that are currently available, or discuss payment plans with the caller. They can also reassure the caller that the business offers quality services at a fair price.
«I've never had this service done before by this staff member.»
Repeated customers probably have a favorite member of your staff they prefer to work with. Unfortunately, many clients get disgruntled when their favorite doctor, nail technician, or hairdresser isn't available for their next appointment.
In this instance, the receptionist can share a link to the company page on Nicelocal. Customers can use this link to read reviews, learn more about the staff and see photos of their work. This will help them feel more comfortable come appointment day. If the client is still doubtful, you could offer a consultation with the specialist they have chosen.
By following a few simple tips for handling incoming calls, your small business can keep and retain more customers. Make sure that you have well-trained receptionists who are familiar with your company's script and policies. This will help ensure that each call is handled in the best way possible, maximizing customer satisfaction. Have you tried using incoming calls to boost your business? Let us know in the comments below!