Promotions That Sell: Tips For Your Small Business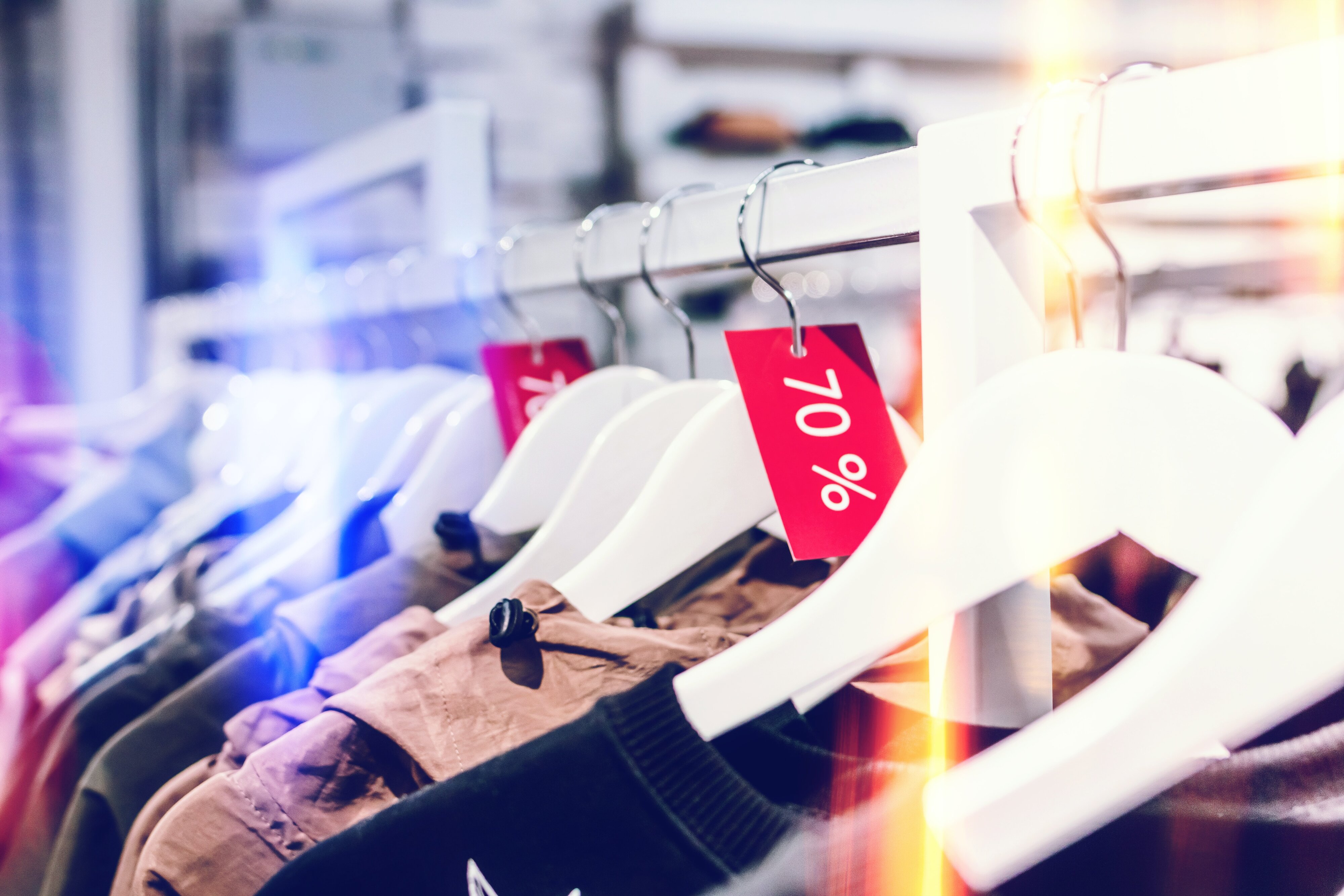 Launching a promotion can be stressful. You have to choose the right service and offer the right discount so that you don't lose or scare away potential customers. But promotions are also part of an advertising campaign, which if done correctly, can bring in new customers and keep existing ones coming back.

Many people think that offering a large discount is all it takes to get customers interested. But this doesn't always work – sometimes too low of a price raises doubts about quality. In this article, we've compiled instructions on how to launch effective promotions without too much hassle.
General Tips for Running a Successful Promotion
No matter how effective a promotion channel is, it will not assist attract genuine consumers if the firm does not stand out from its rivals and cannot entice the target audience with a competitive offer. Promotion is one way to pique people's interest. How do you come up with promotion ideas that will actually sell? Here are some general tips to get you started!
Know your target market. This is crucial in coming up with promotions that will resonate with your audience. What are their needs and wants? What are their pain points? Once you know this, you can develop promotions that address these things.
Keep it simple. Don't try to do too much with your promotion. Pick one thing and focus on that. Otherwise, you'll just end up overwhelming your customers and confusing them about what it is you're actually selling.

Here is an example of a promotion for a hair salon whose target audience is young established working women 25—35. The promotion would be a «lunchtime express» service, which would offer a quick wash, blow-dry, and style for clients who are on their lunch break. This promotion would be advertised via flyers and posters in office buildings and business districts.
In addition, the hair salon could partner with local businesses to offer discounts to clients who use the lunchtime express service. This promotion would appeal to busy professional women who are looking for a quick and convenient way to get their hair done.

Make it relevant. Again, this goes back to knowing your target market. What's going on in their lives right now? What's happening in the world around them? You want to make sure your promotion is relevant to what's going on in their world so that it will pique their interest.
Offer something of value. This could be a discount, a freebie, or something else that your target market would find valuable. Keep in mind though that whatever you offer should be related to your product or service — otherwise you're just giving away things for no reason.
Be creative. This is your chance to really stand out from your competitors. Think outside the box and come up with something that will really grab people's attention. Brainstorm with your team and see what you can come up with!
Make it visible. Any business promotion, whether a sale, contest, or new product launch, should be visible to customers. There are numerous ways to do this, such as through online directories, social media, and offline materials such as flyers and posters. By making your promotion known to customers through multiple channels, you maximize the chances of them taking advantage of it.
By following these tips, you should be well on your way to coming up with promotion ideas that will actually sell. Just remember to keep your target market in mind and offer something of value, and you'll surely see success!
Three Components of a Successful Promotion
A successful promotion has three key components — an attention-grabbing headline, a unique description, and a visually appealing picture.
A Compelling Headline
On of the most essential ingredients of a successful campaign is an understandable headline that entices readers to click. And the term «understandable» is crucial. Customers are unfamiliar with professional jargon, and strange words fail to pique interest.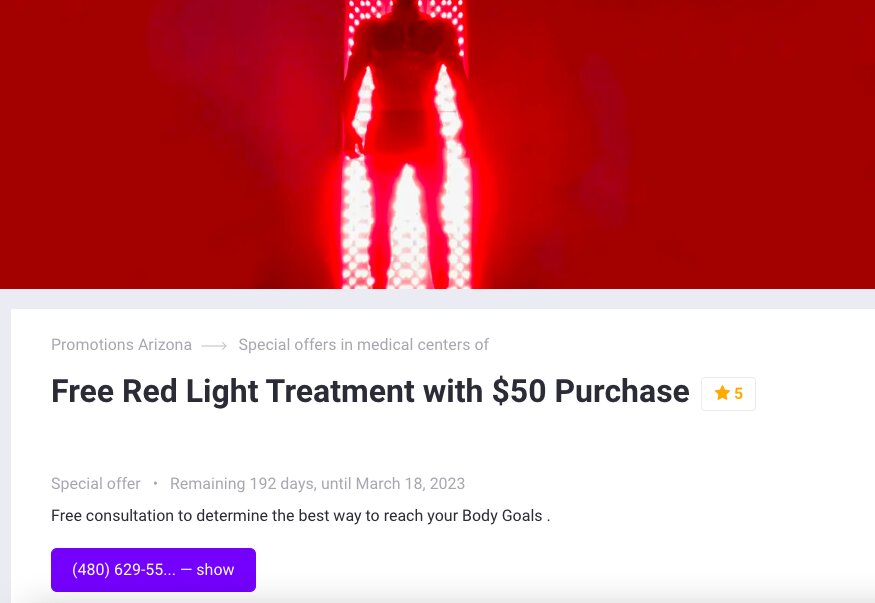 The salon promotion loses its effectiveness due to the incomprehensible term in the title.
The title of the promotion in the screenshot above says «Free red light treatment.» From looking at the picture, we can assume that this is some kind of beauty or health treatment.
Red light therapy is a treatment where you use red light to make your skin look better. This includes reducing wrinkles, scars, and redness. Changing the headline of the promotion to «Improve your skin with red light therapy» makes it more accurate and easier for people to understand what the procedure is. By using a verb, you are also giving the reader a call to action.
Also, by specifying the cost of your service or product in the title campaign, you are able to weed out people who won't spend that much money. Your client sees the price and can immediately decide if it works for them or not.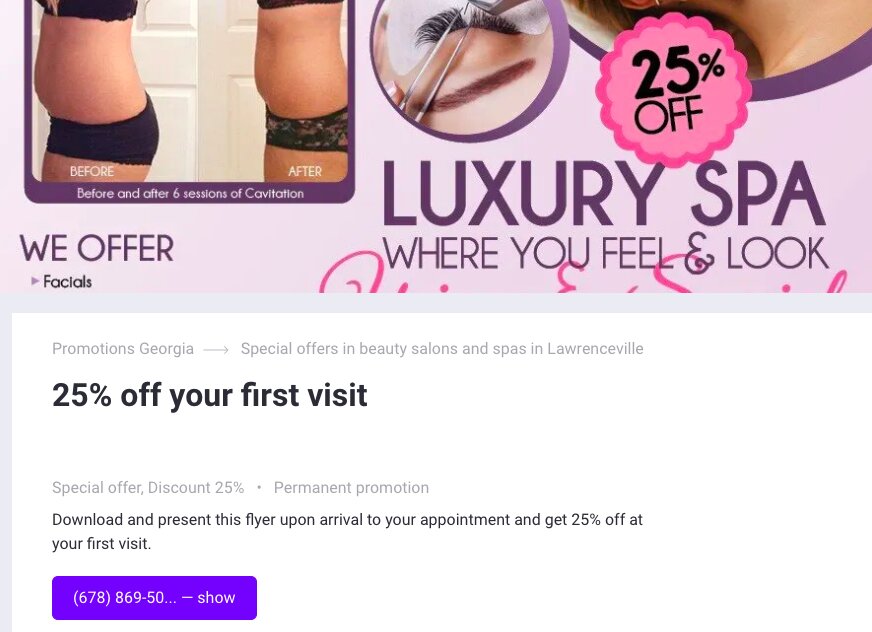 The percentage discount is not appealing.
It's usually best to avoid indicating the size of a discount in percentages during promotional offers. The client often doesn't comprehend how much they are truly saving, so such an offer falls flat. There is one exception though--if you list the original price next to the percentage, this will work better.
An Out-of-the-box Description
In describing the promotion, it is important to focus on how the customer will benefit from it. This will help justify the price and make your offer more attractive than the competition.
By including in the promotion description what is included in the price, customers can more easily understand what they are paying for and evaluate if it's worth it. Informing them of your business' benefits and precisely what you are offering helps with this as well. This way, buyers can make an informed decision on whether or not to reach out to you. Make sure that your description sounds convincing so that potential clients will be more likely to contact you.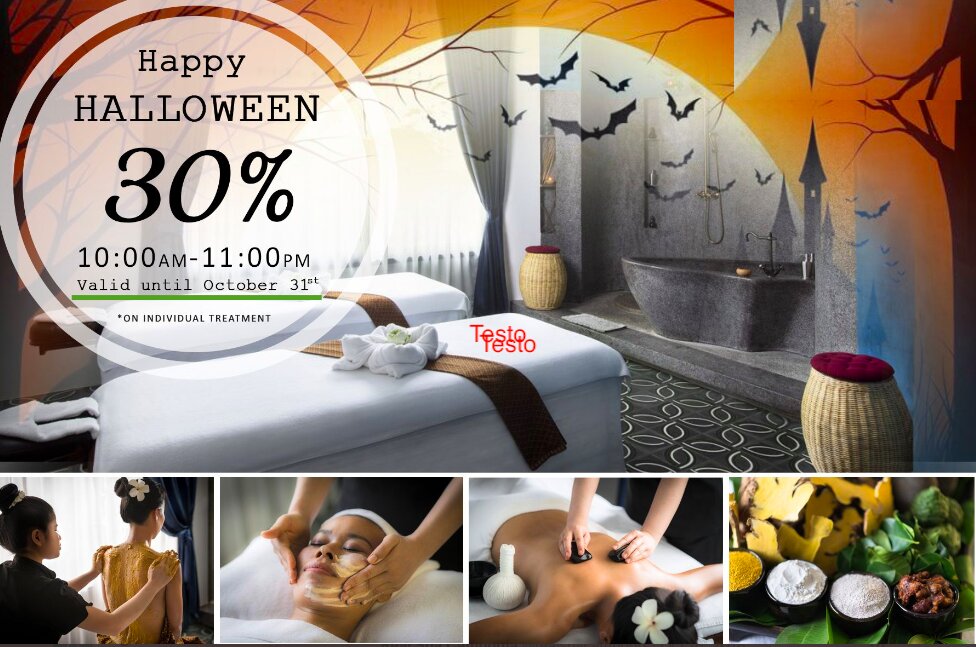 The promotion was valid throughout October
Furthermore, the timing of the promotion is critical in getting the customer to take action. By specifying an expiration date for the offer, you create a sense of urgency that will encourage your customers to call or buy now.
In most situations, a promotion should last two to four weeks. If you make the term short, it won't work because people don't always have time to book right away. Although there are certain one-day promotions that perform better than a month-long campaign. Use common sense when selecting the length of time.
A Visually Appealing Picture
The image is a key element in the campaign, but this is especially true for restaurants and beauty businesses whose customers respond well to visuals.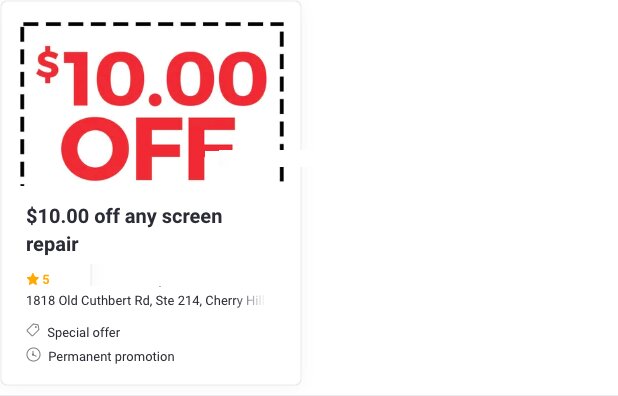 The promotion's title is the same as the text in the background image.
It's also important that the photo isn't simply a repeat of the promotion's conditions. Otherwise, the data is blurred and the consumer doesn't understand it.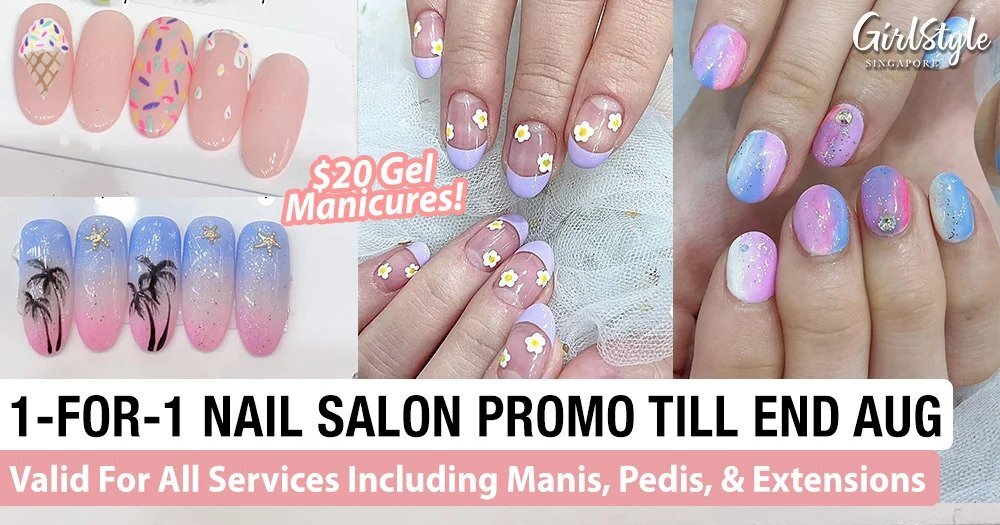 People are more likely to notice your promotion if you use real photos.
When promoting your beauty business, it's always better to use photos that feature examples of the work your staff has done. These types of illustrations are unique and allow potential customers to see the real results they can expect from using your services. Ready-made topical images from photo stocks often look too perfect and can cause mistrust.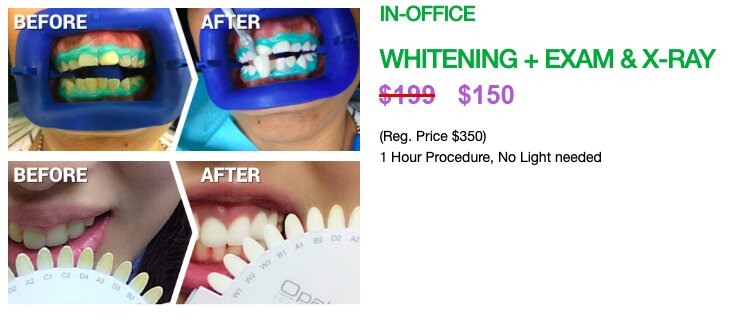 ПОДПИСЬ
Before-and-after photos are commonly used in the cosmetology and dentistry fields because clients can see the results for themselves and imagine what they could look like with similar treatments.
In a nutshell, the structure of a successful promotion looks like this:
An appealing proposition to potential clients.
A headline that captures the attention of consumers.
A succinct and informative description that encourages people to learn more about the offering.
An eye-catching image that makes your promotion more likely to succeed.
So, whether you're just starting out or you've been in business for a while, promotions are an essential way to bring in new customers and keep your old ones coming back. Have you tried any of the tips we shared? Let us know in the comments below how they worked for you.