What is a Sales Funnel and Why is it Vital to Businesses?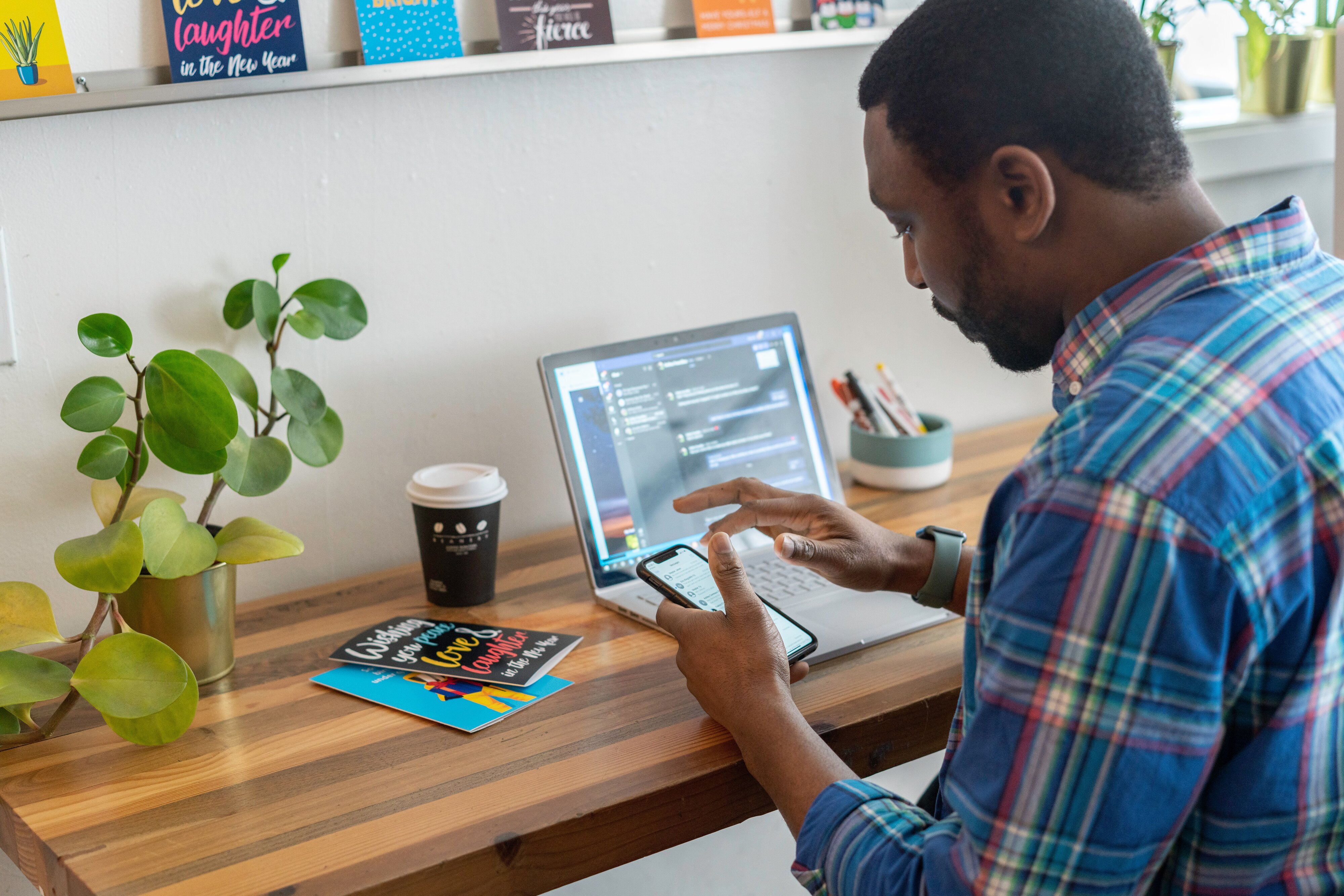 With the help of sales funnels, you can track your customers' journey from awareness to purchase. So you can target them more effectively and increase your sales and conversions.
In this article, you'll learn how sales funnels work and get some tips on how to get the most out of your funnel.
What is a Sales Funnel
If you ask a business owner, «Who is a customer to you?», they will most likely say that it is someone who calls or comes to the office and wants a service. Nevertheless, the person who just calls is far from being a customer. It takes a lot of effort to convince people that they want to use your service and convert them into paying customers.
On the way to buying a product or service, potential customers perform many actions. They read the advertisement, find out about the conditions, send an inquiry, discuss the order with the manager, visit the office and pay for the purchase. All these steps are part of the journey that turns a potential customer into a paying client. This is a sales funnel.
Here is an example. A hair salon owner wants to increase revenue and decides to start using a sales funnel. They create a Facebook ad campaign and target women aged 25—40 who live in the city. The ads generate awareness for the salon and some women click through to the website. On the website, they learn more about the services offered and see that the salon offers a loyalty program. They also see that they can book an appointment online. Finally, they book an appointment and come in for their haircut.
A sales funnel is a powerful marketing tool for your business. It helps to trace the path a customer takes from the moment they first learned about the product to the purchase.
Usually, the sales funnel is made of four distinct stages:
Awareness. Prospects become aware of a problem or need that they have.
Interest. They begin to research solutions to their problem or need.
Consideration. Prospects narrow down their options and begin to compare different solutions.
Decision: They choose a solution and make a purchase.
At the top of the funnel are many potential customers. The further you move down the funnel, the fewer there will be for a variety of reasons. Some potential customers do not like the terms of your offer, some find a cheaper alternative, and others change their minds.
The funnel as a whole is designed to maximize the chances that a customer will take the desired action. So the closer you get to the edge of the funnel, the fewer customers there are. But the greater the chance that those who stayed will reach the end and buy the product.
Why a Sales Funnel is Important For Your Business?
First, a properly built sales funnel enables a company to increase its profits in a short period of time. It allows potential customers (leads) to be converted into actual customers faster and helps close more sales.
Second, it helps measure progress at every stage of the customer journey. If something goes wrong, you have enough time to change your strategy and optimize your marketing and sales efforts. This is especially important for small businesses, as they can focus their resources on the most promising leads.
Third, with the help of a sales funnel you'll be able to calculate the conversion rate for each stage and see if your managers' performance is good enough.
Moreover, with the help of the sales funnel, you can identify where you can make improvements so that your customers have a smooth experience at each stage of the funnel. It also helps you build better relationships with your customers, attract repeat customers, and turn one-time buyers into lifelong fans.
Stages of a Sales Funne
The goal of a sales funnel is to move prospects through each stage until they reach a point of purchase. To do this, businesses must provide content that is relevant and valuable at each stage.
Awareness Stage
The awareness stage is all about getting prospects to recognize that they have a problem or need. To do this, businesses must create content that speaks to the pain points of their target audience. This content can come in many forms, such as blog posts, infographics, eBooks, or even just helpful articles. The key is to make sure that this content is easily accessible and that it effectively communicates the problem that your product or service can solve.
Interest Stage
Once prospects are aware of a problem or need, they will begin to research solutions. This is where the interest stage comes in. At this stage, the potential customer selects from several priority companies. Good reviews of the company will help convince the customer to make a decision in your favor.
Also, it's important to provide content that educates prospects on the different options available to them. This content should help them understand the differences between your product or service and your competitors.
Consideration Stage
At the consideration stage, prospects are narrowing down their options and begin to compare different solutions. This is where businesses must focus on creating content that highlights the unique selling points of their product or service. This content can come in the form of product demos, trial offers, or even just detailed descriptions of your offering. The key is to make sure that this content is easily accessible and that it effectively communicates the benefits of your product or service.
Decision Stage
At the decision stage, prospects have all the information they need to make a purchase. This is where businesses must focus on creating a smooth and seamless purchase experience. This can be done by ensuring that your website is easy to navigate and that your checkout process is quick and easy. You should also make sure that you have customer support available in case prospects have any questions or concerns.
By providing valuable content at each stage of the funnel, businesses can guide prospects through a journey that ultimately leads to a purchase. By doing this, businesses can increase their chances of making a sale and growing their business.
Tips for Creating Sales Funnels
There are a few key things to keep in mind when creating sales funnels:
Identify and segment your target audience. With a good understanding of who your target audience is, you can create content, offers, and ads that appeal to them. Segmenting your audience into various groups based on location, age, or interest will enable you to create more targeted sales funnels.
Create compelling offers and ads. It is important that your offers appeal to your target audience and that they receive something of value. Ads should be eye-catching and informative so that potential customers are interested in learning more.
Create a user-friendly website. It should be easy to navigate and contain all the information potential customers need. For example, if you run a spa, you should make it easy for clients to book an appointment so they do not have to search for another salon.
Increase traffic to your sales funnel. There are a number of ways to do this, such as listing your business in business directories, aggregators, and online maps. Also, don't forget paid advertising, social media, or email marketing.
Test and optimize your sales funnels regularly. Adjusting your marketing strategy in a timely manner will help you save resources and improve your conversion rates.
How Do I Expand My Sales Funnel?
There are two basic ways to expand your sales funnel:
Advertising channels can be used to expand the number of contacts with potential customers and thus the top of the funnel.
The second step is to influence conversion from stage to stage. Below are some useful guidelines for each of the stages.
At the awareness stage, it is important that your business is noticed by customers wherever they may look. Make sure you are active in business directories, social networks, forums, etc. Optimize your website so that potential customers can easily navigate to it. Invest in advertising and make your presence felt loud so that all potential customers know about your business.
It is not enough to be present on as many online platforms as possible to attract the attention of your audience. Remember that the main task of any business is to create an interesting and competitive product that you can offer to your customers.
In the second phase of interest, the potential customer has contacted you for the first time and wants to learn more. At this stage, your reputation is important, both online and offline. Therefore, do not ignore customer feedback on social networks. Answer the most important questions about your business and show your expertise. To help your customers reach the next stage of the funnel, try to get in touch with them through newsletters, phone calls, or other activities.
The consideration phase is a good time to include promotions, free consultations, and trial offers. Analyze the market, make the best offer in terms of conditions and offer your audience what your competitors cannot.
The decision phase is the phase when a customer buys a service or product. It is important to build a system of loyalty so that the customer is happy to come back.
You can use coupons, discount cards, and other tools that fit your business. Be sure to post information about promotions and special offers on your company card on Nicelocal.
Key Sales Funnel Mistakes to Avoid
There are many factors that play a major role in sales funnels, yet they are often overlooked or barely understood. It can lead to a number of problems down the road, so you want to get it right from the start. Here are some of the most common mistakes business owners make when creating their sales funnels:
Not defining their target audience. This is perhaps the most common mistake made when creating a sales funnel. Without a clear target audience, it's impossible to create an effective sales funnel. How can you create content or offer products/services that appeal to a specific group of people if you don't even know who they are? Spend some time defining your target audience before you start creating your sales funnel.
Not offering enough value. Another common mistake is not offering enough value to the customer. Remember, the goal of a sales funnel is to get the customer to take action, whether that's buying a product, signing up for a service, or taking some other desired action. If you're not offering enough value, then the customer simply won't see the point in taking that action. Make sure you're offering something of value at every stage of the sales funnel.
Not creating a sense of urgency. A common mistake is to assume that the customer will take action simply because they're interested in your product or service. However, this isn't always the case. People are often busy and may not have the time to take action right away. This is where creating a sense of urgency can be helpful. If you can make the customer feel like they need to take action now, you're more likely to get them to take that desired action.
Not following up. Finally, a common mistake is not following up with the customer after they've taken the desired action. Just because they've bought your product or signed up for your service doesn't mean the job is done. You need to continue to nurture that relationship if you want to keep them as a customer. Make sure you have a follow-up plan in place so you can continue to provide value and build that relationship.
Avoid these common mistakes and you'll be well on your way to creating an effective sales funnel that will help your business grow.