You can sign in to your business account in several ways:
1. Via the automatic link in the email you received upon registration: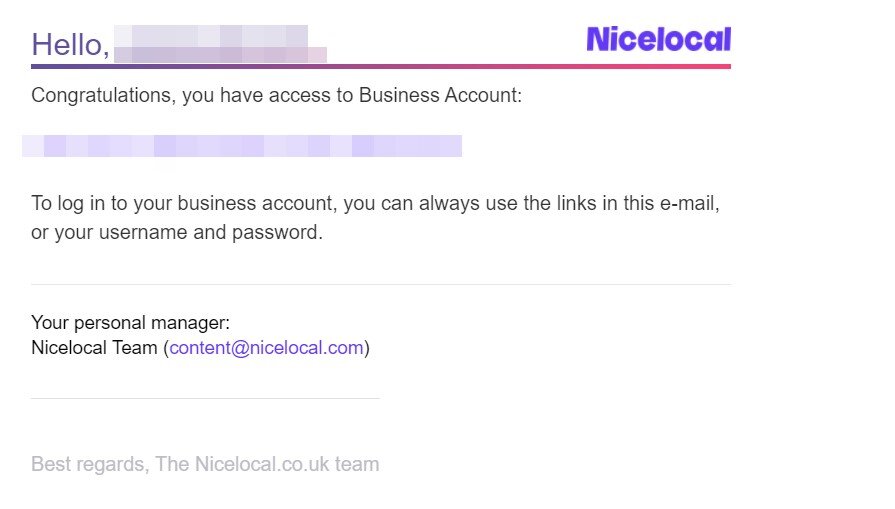 2. Via the «Sign in» button on the Nicelocal home page in the upper right-hand corner. You need to enter your username (email) and password:

If you've forgotten the password to your business account, click on the «Forgot password?» button, then enter your email and click the «Next» button. An email will be sent to the email address you provided, containing an automatic link to change the password for your business account.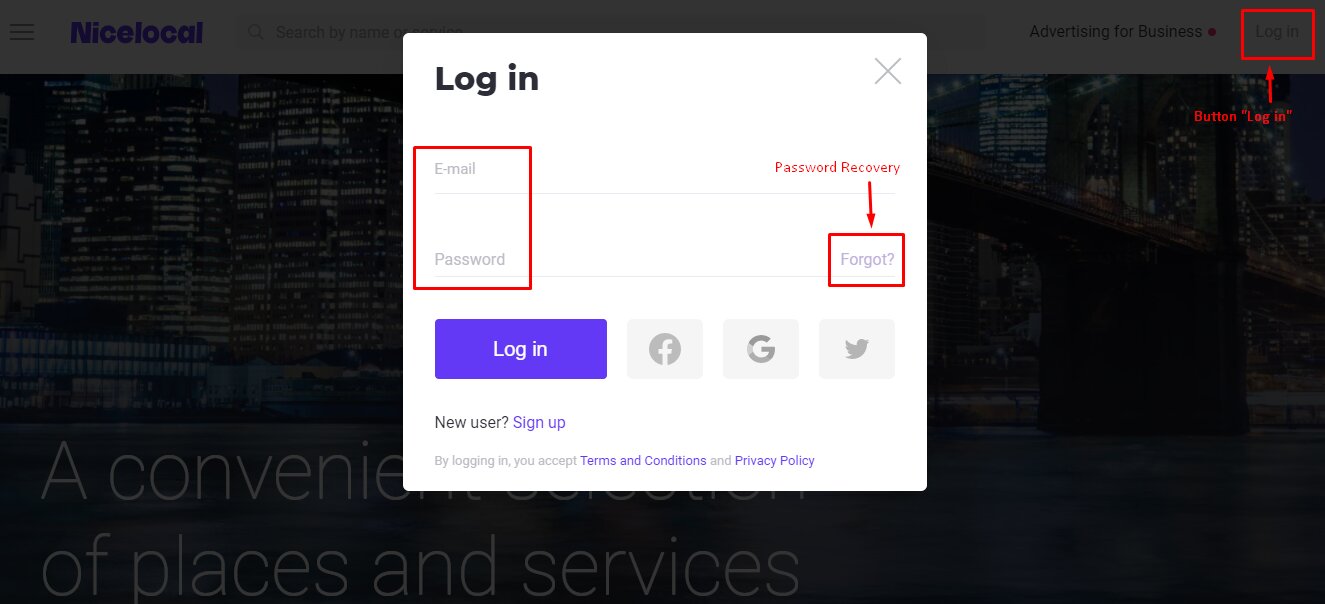 3. If you are logged into your account, click on the «Businesses account» button/